Featured Office Chair
PERFORMANCE, STYLE + CHOICE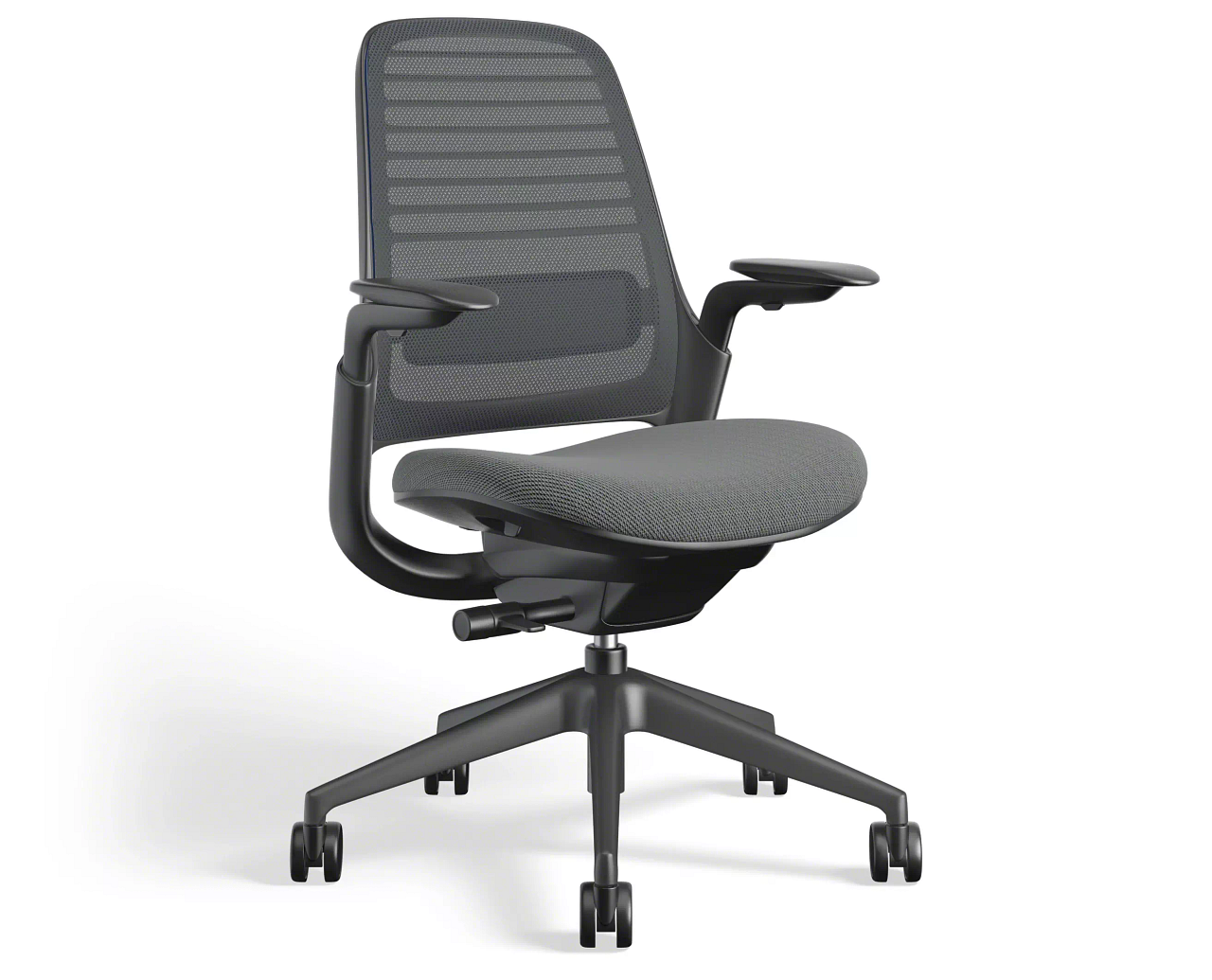 Steelcase Series™ 1 delivers on what's important— performance, style and choice. It retains everything that's valued in a chair, while making it attainable for everyone. Best in class. A new class. By Steelcase.
Steelcase Series 1 was thoughtfully designed with the performance you've come to expect from Steelcase. With integrated LiveBack® technology, adaptive bolstering and 4D adjustable arms, Steelcase Series 1 delivers dynamic performance without sacrificing attainability.
Our Latest Project
Drug Sales Ltd
The Project revolved around the design and furnishing of 1200 sqm of office space across 2 floors including glass partitioning with in-built motorised blinds, sectioning the different work spaces and two fully functional kitchens serving as team collaboration areas.  
Editors Picks – Office Chairs
When it comes to office seating, our chairs deliver ergonomic performance fused with contemporary design. From desk to conference, we offer seating solutions to suit your space and wellbeing.
Steelcase
Discover better ways to work
A better work experience and a better workplace require new solutions. Discover better ways to focus, collaborate and connect by exploring what's new from Steelcase and our family of brands.
Elegant desks your office deserves
Our products are designed to provide a signature look and make every working area unique.
Redefine how we use space
Our trained Office Furniture and Partitioning Team will design the perfect space for your needs using industry-leading brands, created to suit organisations from grassroots to Fortune 500.
Designer's Chair Portfolio
A touch of style to befit your inner creativity. If a statement is what you need – subtle or bold – we've got you covered, from your office to your living space.