World's No.1 Brand – Dishwashers
*Source Euromonitor International Limited; volume sales 2022.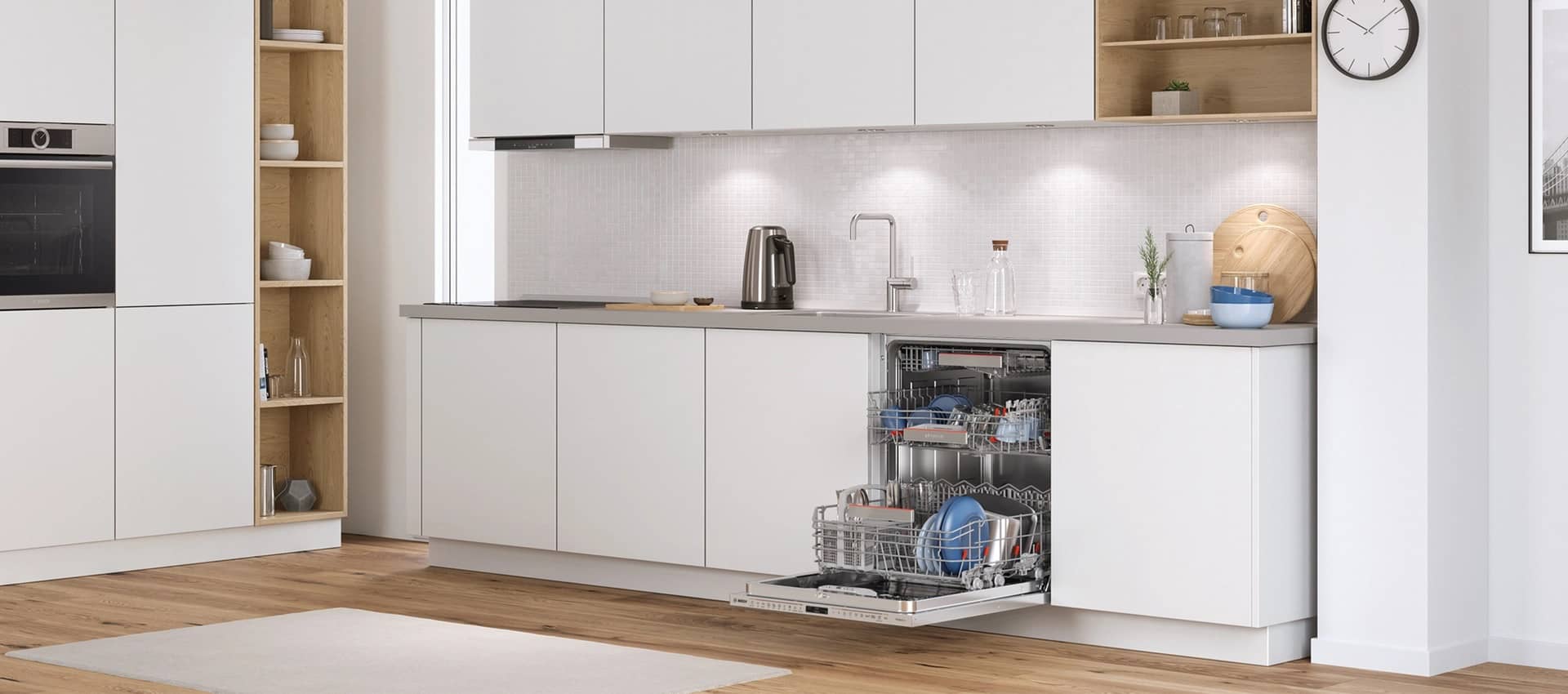 Transform your kitchen with the perfect built-in dishwasher that effortlessly blends in with your décor. Our energy-efficient and thoughtfully designed products are equipped with cutting-edge smart technologies, elevating the entire dishwashing experience to a new level of enjoyment.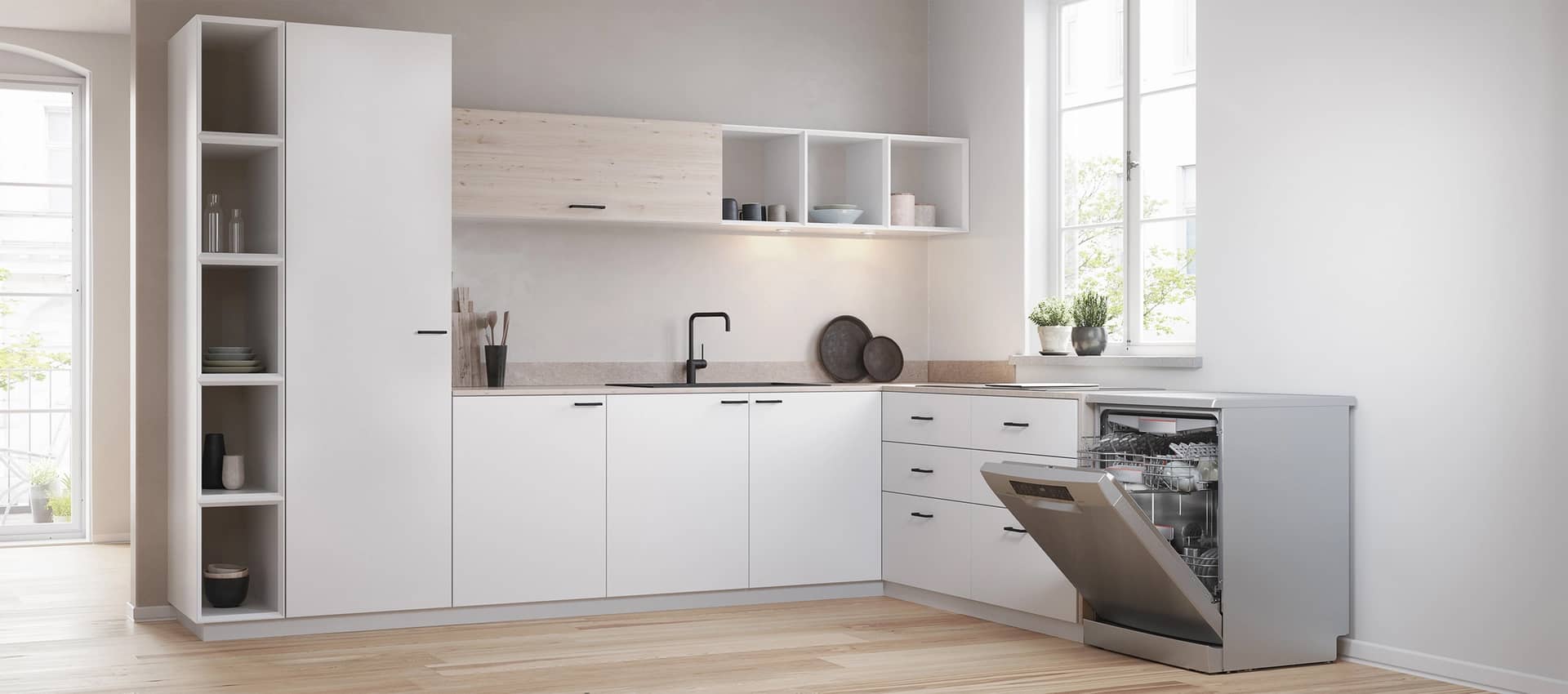 Discover the versatility of our freestanding dishwashers, tailor-made to fit seamlessly into your kitchen. Renowned for their advanced technology with smart cleaning and drying functions, thus, ensuring a thorough and efficient cleaning of your dishes.
Essential guide to maximise efficiency in your kitchen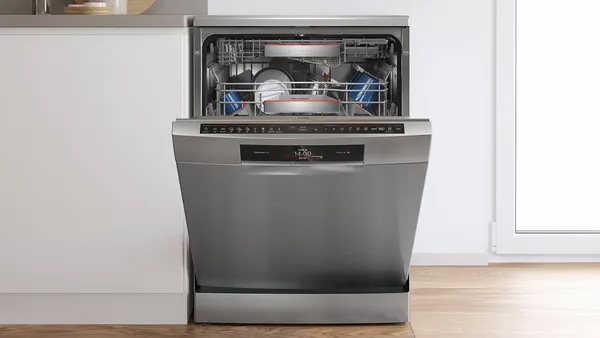 Intelligent sensors
The smart dishwashers are equipped with advanced sensors that assess the level of soiling and adjust the cycle accordingly ensuring every load gets the right treatment for sparkling results.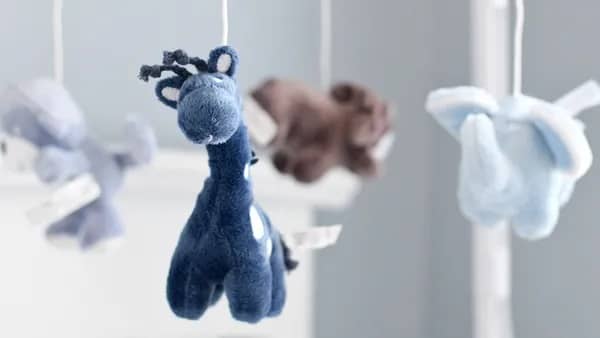 Quiet operation
A quiet dishwasher works away without disturbing everyday life. This is advantageous for open-plan living spaces or for running the dishwasher during quiet hours.