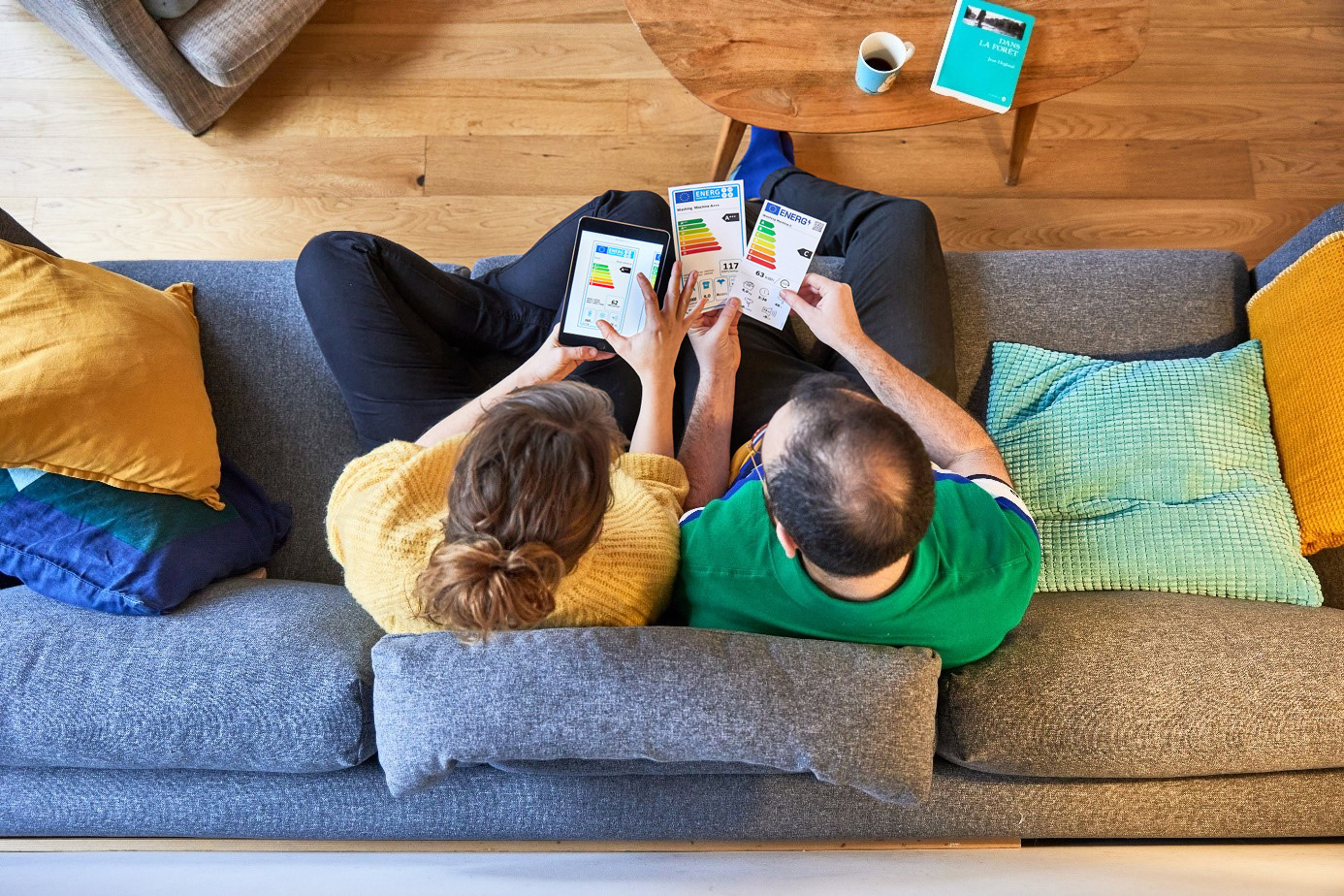 The European Union has changed the legal standard for how energy labels are displayed. Why, you may ask? The E.U. has acknowledged the fact that technologies are evolving and that it is in the interest of everyone to put systems in place that encourage greener innovation. For this reason, the current energy labels are being slowly adapted – because how many '+++' can you add after the A?
They are setting the bar a little bit higher for our suppliers to leave space for greener innovation.
The world is changing and the E.U. is catching up with greener technologies. Just like any systemic change, it can be confusing to understand what the new numbers and letters mean. We will be trying to simplify this system in order to make sure that you, as an esteemed customer, know what you're looking at when shopping.
From now on, not all labels are the same: the standard for different appliances has changed based on the appliance type. The following are the highest rating currently given to the below appliances:
| | |
| --- | --- |
| Product Type | Highest Rating |
| Dishwashers | B Class |
| Free standing No Frost fridge freezers | B Class |
| Built in fridge freezers | C Class |
| Washing Machines | A Class |
| Tumble Dryers | Old System |
New Label System
The new system calculates efficiency in a new and improved way. Here are some of the changes you should expect. First off, the labels have become much more detailed, for example, highlighting electricity consumption by weighted energy consumption per 100 cycles in kWh, rounded to the nearest integer (for Dishwashers and Washing Machines) and rated capacity, in kg, for Eco programs.
For Refrigerating products the label includes;
the annual energy consumption in kW·h
the capacity of fresh foods in litres for refrigerators and combined appliances
the capacity of frozen foods in litres for freezers and combined appliances
the noise in dB(A)
For Washing Machines, the energy label also contains information on:
total consumption per cycle
washing performance – with a class from A to G
spin drying performance – with a class from A to G
maximum spin speed
the total cotton capacity in kg
water consumption per cycle in litres
noise in the washing and spinning cycles dB(A)
All in all, this update is something that should inspire positive change. While it might take some time for consumers to get used to it, we hope to see even more efficient appliances as the world continues to go greener. We assure you that the brands we represent; like Bosch, Neff and Faber – to name a few – will continue to bring you the best and greenest technology for your home.