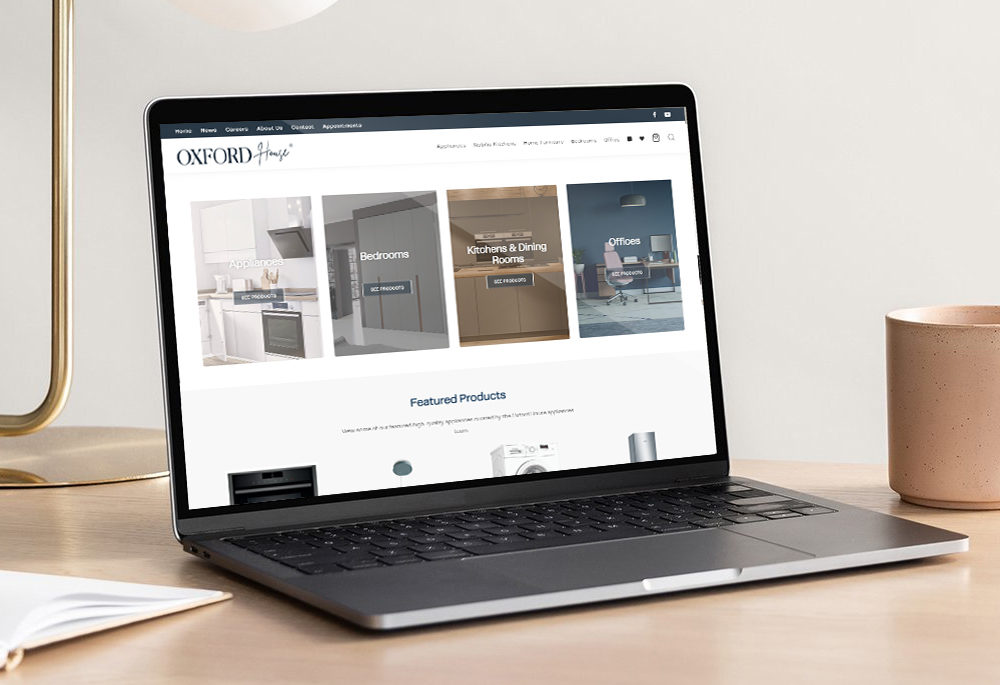 Take a tour of our new and improved website.
It's official. As you can see, we have updated our digital storefront to fit the changes we've made to our brick and mortar store. This year was a challenging one for most of us, with many people facing challenges in different walks of life that we never really thought we would. However, through the changes the world has come to accept, one thing has become clear – that home really is where the heart is! We were 'stuck' at home for some time and had to learn how to adapt to new lifestyles; lifestyles that might have included some more homey and wholesome activities. Even after seemingly creeping back to normality we are still appreciating those little things that became an integral part of our lives. From baking the latest culinary hack we found online to enjoying a classic movie on the sofa with family.
This brings us to Oxford House and our revamped home. As you might be aware, we've evolved a lot through the last couple of years – and just in case you haven't visited our refurbished store yet, here's a sneak peek.
The New Website
Our New Menu
You know what you want and we understand that buying your next appliances, kitchen, bedroom or office chair and furniture can be a time-consuming and daunting task. This is why we want to ensure that you can find what you need in as little time and effort as possible. For this reason, the navigation through our website has been updated. Whether you are browsing on your phone, laptop or tablet we tried to make it as easy as possible to find what you need and learn about it. Give it a try by hovering over 'Appliances', 'Nobilia Kitchens', 'Home Furniture', 'Bedrooms' and 'Office Furniture' to see what we offer and get straight to what you need, comfortably.
Still can't find what you need? Feel free to chat with us through the Messenger chat 💬 on the bottom right corner.
New Layout
We pride ourselves in importing and servicing beautiful pieces of furniture and high-tech, reliable appliances in Malta. It was time to make certain that you can view these in the most comfortable and easy to understand way, which is why we have revamped our layouts. For example, our Nobilia Kitchens Portfolio will show you some of the options for your kitchen design complemented by great accessories.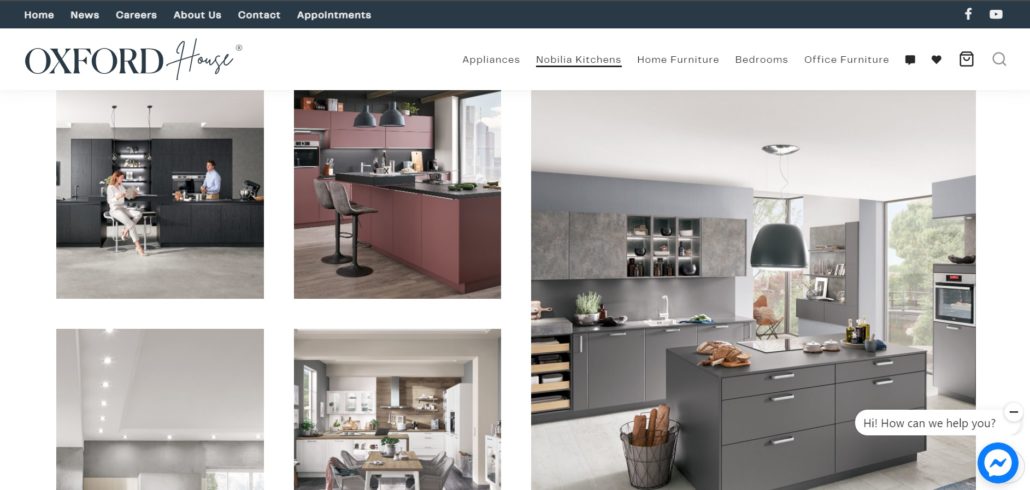 Our product views have also been updated and are continually being improved to make sure you have all the information you need, when and where you need it – give it a look and let us know what you think. We also encourage you to look at our featured products on the homepage and our beautiful office furniture which will take your productive and creative spaces to the next level – from any kind of chair to a statement piece!
Appointment Booking
Schedule a consultation with one of the designated experts in our specialised departments. Simply choose a consultant, the type of meeting you want, the date and time you would like to have your consultation and if you would like it to be online or in-store. The ultimate convenience for you, our esteemed client.