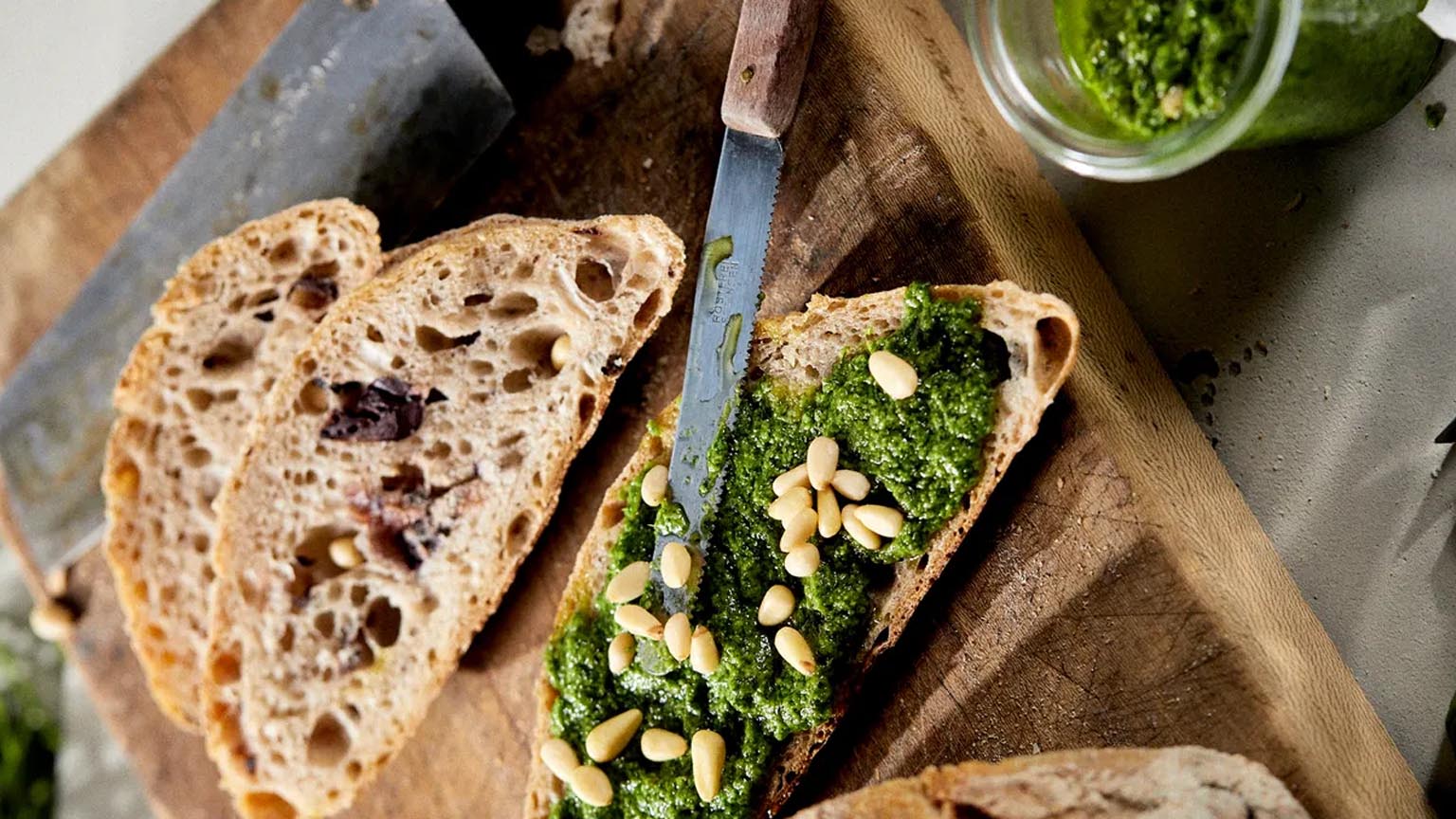 Serves: 1
INGREDIENTS
100g basil
100g marjoram
100g chervil
100g oregano
2 small cloves of garlic
50g pine nuts
150g parmesan
100ml olive oil
Salt
Pepper
Allergens are marked in bold
Step 1
Wash the fresh herbs well and pat dry. Finely grate the parmesan and put all the ingredients into a blender.
Step 2
Blend well for several minutes. If the pesto is too dry, add a little olive oil. Heat the preserving jars to 120°C with Steam added using NEFF CircoTherm®.
Step 3
Set the jars to dry and pour in the pesto. It will keep for at least 7 days in the fridge.